Move Over America, There's a New Queen in Town
Peja, 1960s Kosovo: Film and TV director, Besim Sahatçiu, and historian, Seit Lita enjoyed an occasional drink together in the town's fancy bars. The two men had a great friendship, with common interests and political ideologies. Although, these aren't two random Kosovar/Albanian men, they are in fact the grandfathers of two of the biggest pop stars on the planet, Dua Lipa and Rita Ora. But what is the connection? Well, Lipa and Ora have another thing in common: their heritage.
The small and relatively unknown European state, Kosovo, is home to some of the most famous people in music. Dua Lipa, Rita Ora and Era Istrefi all share Kosovar and Albanian roots.  But how can a country with a population of 1.83 million boast so many pop stars per capita? Well, locals believe that it's a combination of good looks, hard work and musical talent through a rich culture.
Although this may not seem a big deal for many, in Kosovo, it's a lifeline. Kosovo is a somewhat vulnerable state in the former Yugoslavia, which has been struggling to maintain independence since the end of the Kosovo War in 1999. Almost 100 United Nations members recognise Kosovo's independence as a sovereign nation. Despite huge advancements in a relatively short period of time, Kosovo is still only halfway there.
In 2011, Kosovo's government made it a priority to achieve full international recognition, which in turn, would help relieve Kosovo from its stagnant economy. A crucial aspect of achieving this was to elevate Kosovo's image on the world stage. But how could this be achieved when Kosovo isn't even permitted to perform at the Eurovision Song Contest? Fortunately, a PR miracle landed in the laps of government bureaucrats, when 4 talented popstars began to dominate the global music scene.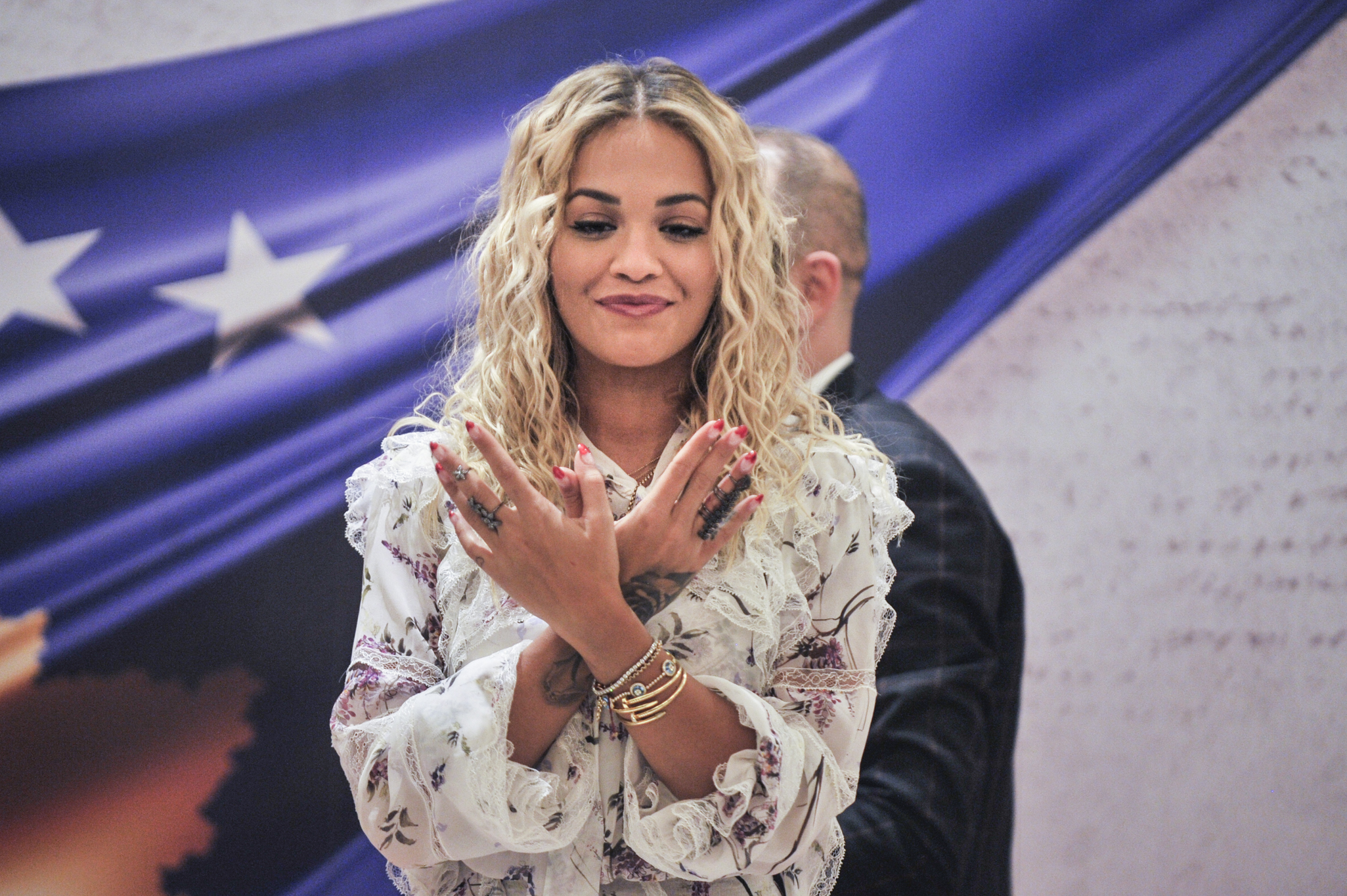 Thankfully, Kosovo's stars were politically conscious, which significantly helped boost Kosovo's international image and cultural legacy. In 2020, Lipa and Ora used their millions of followers on social media to share an online petition calling for Kosovo to be shown on Apple Maps, as an independent country. Unfortunately, Apple decided not to show Kosovo as independent, but they did manage to get Kosovo's name on the map. Lipa and Ora's advocacy undoubtedly contributed to this small but powerful step in the right direction.
As Memli Krasniqi, Kosovo's former culture minister put it, "In the 1990s and early 2000s it was difficult for anyone to breakthrough. Rita Ora and Dua Lipa made it in the UK but it makes us proud that they are helping to put Kosovo on the map." This is just one of the many ways in which the power of pop can be felt in a struggling European nation in the middle of the Balkans. Here's how Dua Lipa, Rita Ora and Era Istrefi took over the international music scene and brought Kosovo with them.
The Pop Princesses of Kosovo
Era Istrefi
Era Istrefi, probably the lesser-known in British and American circles, is a huge name throughout Europe. Born and raised in the capital, Pristina, Istrefi's first continental hit, BonBon, has now amassed close to a billion hits on video streaming platforms. After signing huge record deals with Sony and Ultra music, the 27-year-old performed the official song at the 2018 Fifa World Cup, alongside Nicky Jam and Will Smith.
BonBon is sung almost entirely in Albanian and even entered charts in the UK, France, Canada, and Germany – something unprecedented for a song that's in Kosovar's native language. Despite the immediate global success, Isterfi's outreach retreated to a modest but stable European audience. Although, her latest releases still draw huge numbers.
Rita Ora
Rita Ora is arguably the first Kosovar alumni who put their country on the map. Also born in Pristina, Ora's family decided to move to the UK after the persecution of Albanians that followed the disintegration of Yugoslavia. The singer, now 31, first broke onto the music scene with her debut album, Ora. Her singles, Hot Right Now, R.I.P and How We Do enjoy huge successes across the pond, attracting the likes of Chris Brown who collaborated with Ora on upcoming projects.
Despite huge successes, Ora doesn't forget her roots. For the third single, Shine Ya Light, Ora returned to her native homeland, shooting the music video in some of the capital's most iconic landmarks. Ora explained her decision to shoot in Kosovo, "I was born in a little city called Pristina which no one really knows about, so I'm proud to kind of put it on the map out there a little bit because we are a very patriotic country so we always try and mention us wherever we can because it's such a great place."
After touching down at the airport, Ora recalls an overwhelming public reaction, "The whole country was outside… I got off the plane, it was like millions of heads. I couldn't see the floor. I'm not even exaggerating. It was the most surreal experience I've ever felt. It was more than a music video. [It] was a moment in our history as Kosovo, it was a moment for people to see us: how we live, our landscape. It was my duty to do my video there".
Rita Ora constantly references her pride for her native Kosovo. In other videos, such as for Big, Ora decides to wear traditional dresses, showcasing Kosovar and Albanian heritage to her devoted fanbase. There is little surprise that in 2015, the former president of Kosovo, Jahjaga named Ora an honorary ambassador to Kosovo.
Dua Lipa
Tipped to be the next Rihanna, in just a few years, Dua Lipa has become one of the biggest names in pop. Her second studio album, Future Nostalgia, is one of the most critically acclaimed and commercially successful pop albums of the streaming era.
Born in London, Lipa is the eldest child of Kosovo-Albanian parents from Pristina and was raised in West Hampstead. Although, when Kosovo declared independence in 2008, Lipa and her family moved back to Kosovo where she embraced her Kosovar and Albanian heritage even further.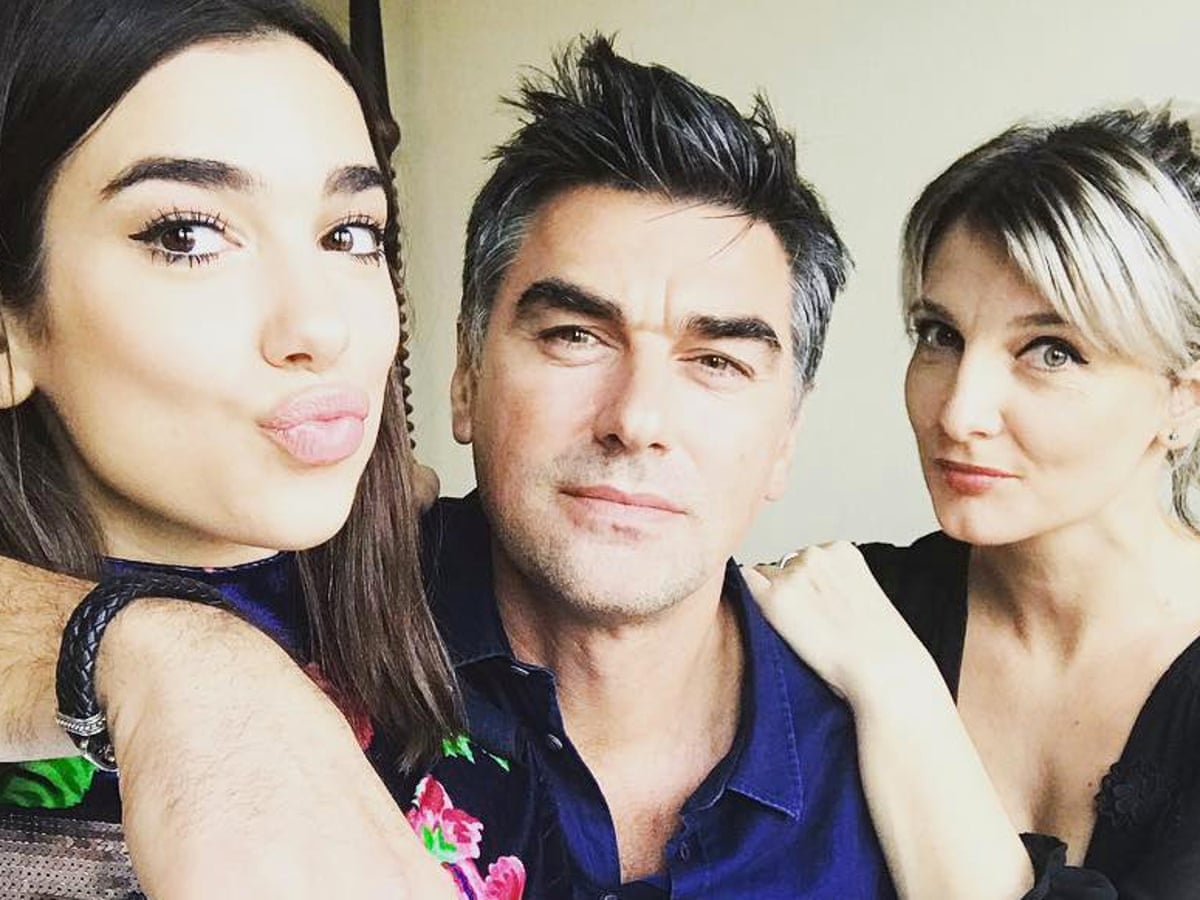 In 2018, Dua Lipa and her father fulfilled a lifelong dream and helped put together Kosovo's first major music festival, Sunny Hill Festival. Dukagjin Lipa envisioned an event that would bring the outside world to an "abandoned" and left out Kosovo. And it did just that! In just three years, Sunny Hill has attracted some huge names, including Miley Cyrus, Calvin Harris, Martin Garrix and Dua Lipa herself. In an interview with the Observer, Mr Lipa mentioned, "This is the greatest way to promote Kosovo as a peace-loving and music-loving country that welcomes all our neighbours and all visitors who want to have fun."
In just a few years, Kosovo has come a long way. With a population of less than 2 million, it is a country rich in history, culture and talent. As Rita Ora and Dua Lipa's careers continue to flourish, so too will the dreams of Kosovo's young generation, who will undoubtedly feel inspired to follow in the famed footsteps of the nation's beloved pop princesses.