Elliot Page officially confirms his The Umbrella Academy character will be transitioning in season 3 and be named Viktor
Back in December of 2020 when Elliot Page posted to his Instagram page that he was transgender, it had already been announced that the Netflix series The Umbrella Academy in which he starred, would be getting a third season in the coming years.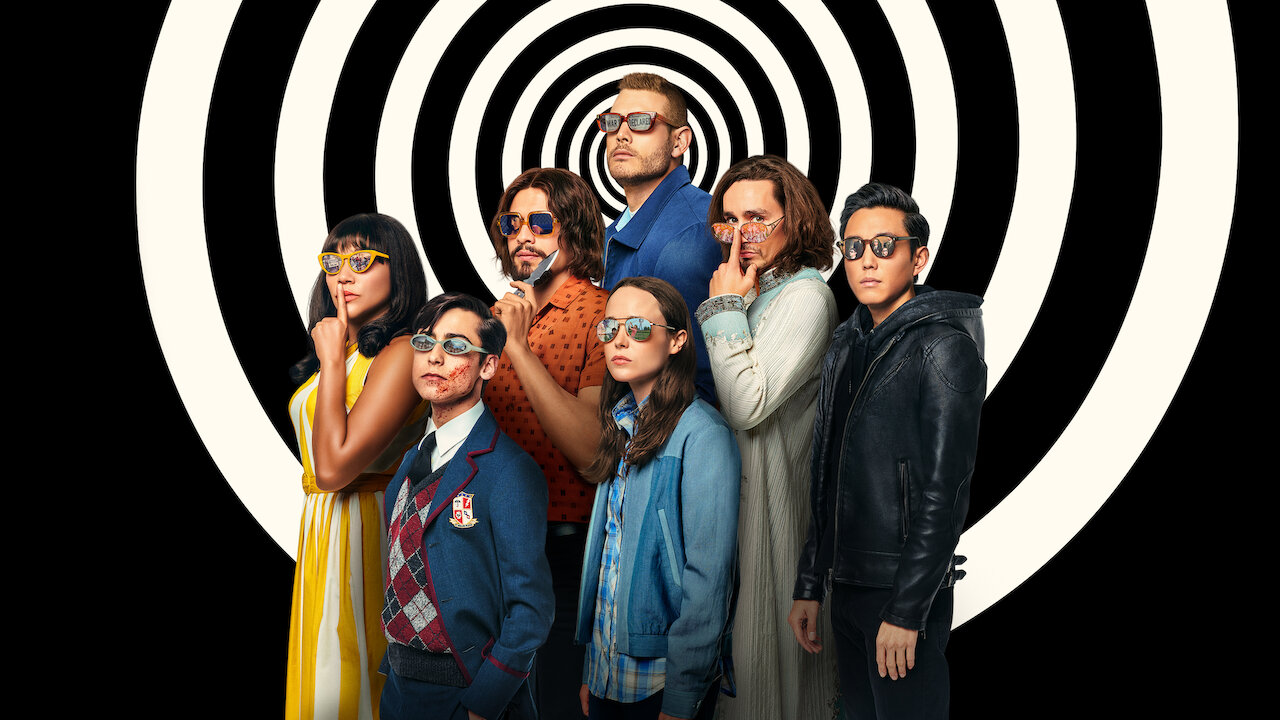 The Umbrella Academy is the screen adaptation of Gerard Way's (who is also an executive producer on the show) comic book series of the same name. It tells the story of a group of adopted siblings with superpowers who reconnect after their father's death, joining forces to uncover his life's secrets and fight an imminent apocalypse. Exploring themes like time travelling and inhuman abilities, the show has become one of the most successful within its genre in recent years. With Page's character and performance contributing massively to this success, the question of what his coming out would mean for upcoming storylines was inevitably on everyone's minds. 
Meet Viktor Hargreeves ☂️@UmbrellaAcad pic.twitter.com/ZraQNBhfTb

— Elliot Page (@TheElliotPage) March 29, 2022
One thing we now know for sure, Page's character will be transitioning and adopting the name Viktor as the actor shared last Tuesday on social media. "Meet Viktor Hargreeves", read Page's post, adding an exclusive photo of his new look on the show. Netflix quickly reacted by welcoming Viktor to the family, saying "we're so happy you're here", with Gerard Way also writing "Everyone say hello to Viktor Hargreeves".
On Twitter and Instagram, castmates of Page's showed their support as well. Justin Nim referred back to his character on the show commenting "Ben would be proud" and jokingly pointed out their shared love for leather jackets – a joke Tom Hopper (Luther Hargreeves) also got in on by stating how jealous he was of Viktor's jacket. David Castañeda (Diego Hargreeves), Emmy Raver-Lampman (Allison Hargreeves), Justin Cornwell (Marcus Hargreeves) and Ritu Arya (Lila Pitts) also sent love and praise Page's way. 
After Page's public coming out, Netflix instantly changed his credits to his chosen name on The Umbrella Academy, as well as other titles on the platform that the actor was a part of. In the first two seasons of the show, Elliot played Vanya Hargreeves, a violinist who, unlike their siblings, is presented as having no superpowers, but eventually discovers that is not the full truth. Season 2 finished in suspense as the protagonists returned to their supposed original timeline, only to find out a lot had changed. 
Before transitioning, in the second season Viktor had already been given a queer romantic storyline with a woman, but whether his journey with gender identity will be gradually happening on screen or through a time jump is still unclear. Regardless, the trans community is elated to learn there will be a new male transgender character (and superhero!) on their screens, and aptly played by a male transgender actor, too – something that too often is not the case.
Season 3 of The Umbrella Academy will be "wilder, bigger [and] zanier" than its predecessors, according to showrunner Steve Blackman. It hits Netflix on the 22nd of June.